Our Instagram prayers have finally been answered—thank you, Instagram!
On Monday, Instagram introduced a new feature, "Add Account", which allows you to quickly and easily switch between multiple accounts on Instagram—without having to log in & out of your accounts.
Any other agencies ECSTATIC here??
Here are Instagram's guidelines on how to use it…
To add multiple Instagram accounts:
Go to your profile and tap or in the top right
Scroll down and tap Add Account
Enter the username and password of the account you'd like to add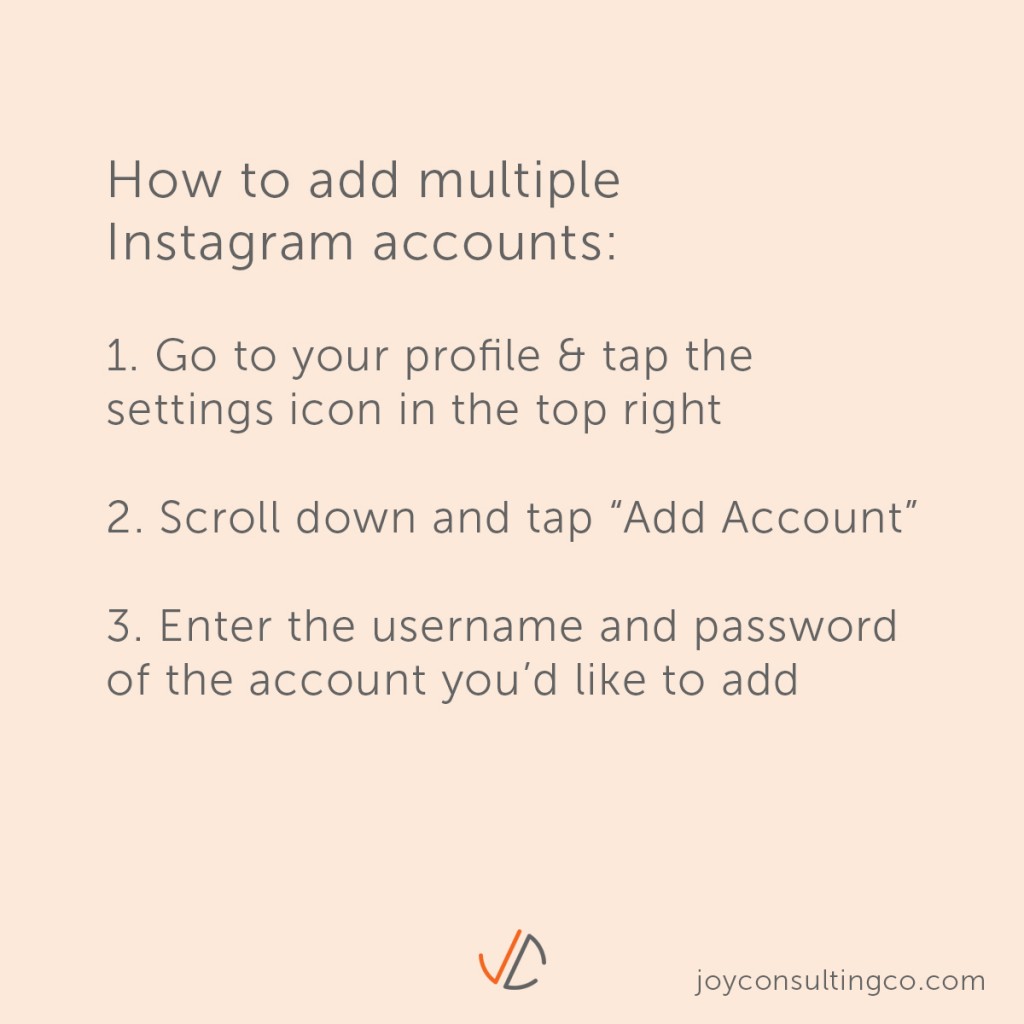 To switch between accounts you've added:
Go to your profile
Tap your username at the top of the screen
Tap the account you'd like to switch to
NOTE: you can only add up to 5 accounts—in other words, you can only be logged into 5 accounts at a time. (Note how we say, "only"… Signs you do social media for a living. HA!)
If you've added multiple accounts, you may get push notifications from any of the accounts you're logged into depending on your notification settings. The notification will indicate what account it's for by including your handle in brackets, for example, [joyconsultingco], at the beginning of the notification.
To learn more, visit the Instagram Help Center. And, don't forget to Follow us on Instagram if you haven't already: @JOYConsultingCo. Happy gramming!
XO,
JCC Team
Account switching is available as part of Instagram version 7.15 for iOS and Android.